Product Details
Firmer, toned and radiant skin.
Alginate mask, the perfect way to round off hydrating, nourishing and toning treatments. Its powerful osmotic factor ensures the active ingredients are absorbed right down into the layers of the skin, making it firmer, toned and radiant. Discover the mask's versatile well-being: apply directly to closed eyes and give in to a sensation of deep relaxation. An excellent way to treat the décolletage and toneless areas of the body.
25 gr / Net Wt. 0,875 Oz
BASE DERMATOLOGICAMENTE TESTATA
MICROBIOLOGICAMENTE TESTATA
PARABEN FREE
Professional Use Only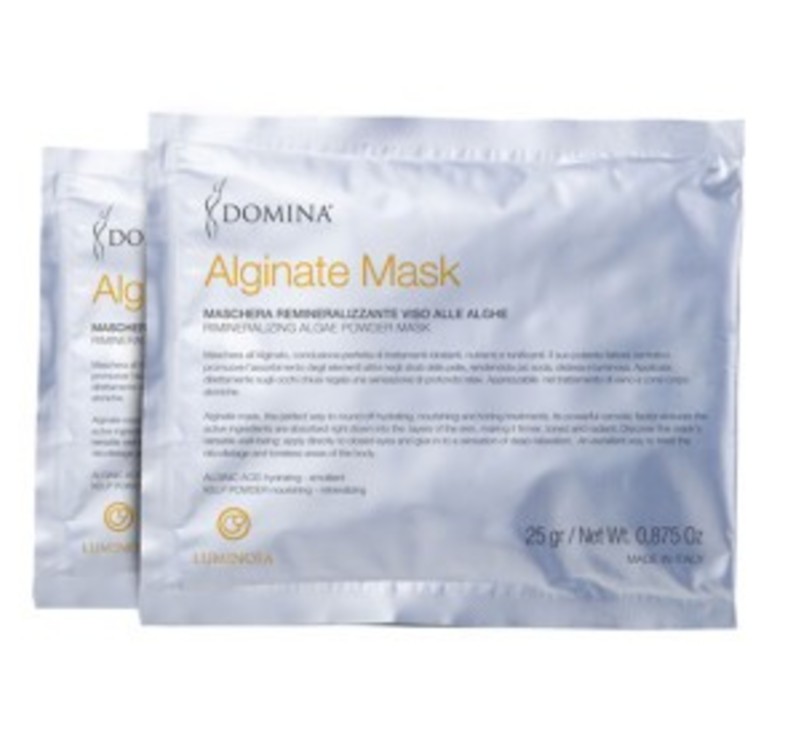 ---
Online Enquiry
Please complete the following form if you would like to send us an enquiry about this product.